A large scale projection mapping project
Credits →
Creative Agency:

 Omni Pictures


Art Direction:

 Julien Lasson / Will Simpson


Directed by:

 Will Simpson


Design + Animation:

 Julien Lasson / Will Simpson


Sound Design / Composer:

 Lee J Malcolm and Tom Hopkins


Projection:

 QED Productions
Theatre of Illumination is an ultramodern white light show that premiered on Vincent Harris' iconic neoclassical Civic Hall building in Leeds, UK, for Light Night 2014. With the explosive energy of a firework display using projection mapped geometric design, pseudo optical illusions and presented with surround sound this spectacle of light and sound transported it's audience on a journey through space and time like no other.
Working closely with OMNI Pictures, QED transformed Leeds Civic Hall.
The projection provided the centre-piece for Leeds Night Light 2014 and was attended by over 30,000 people.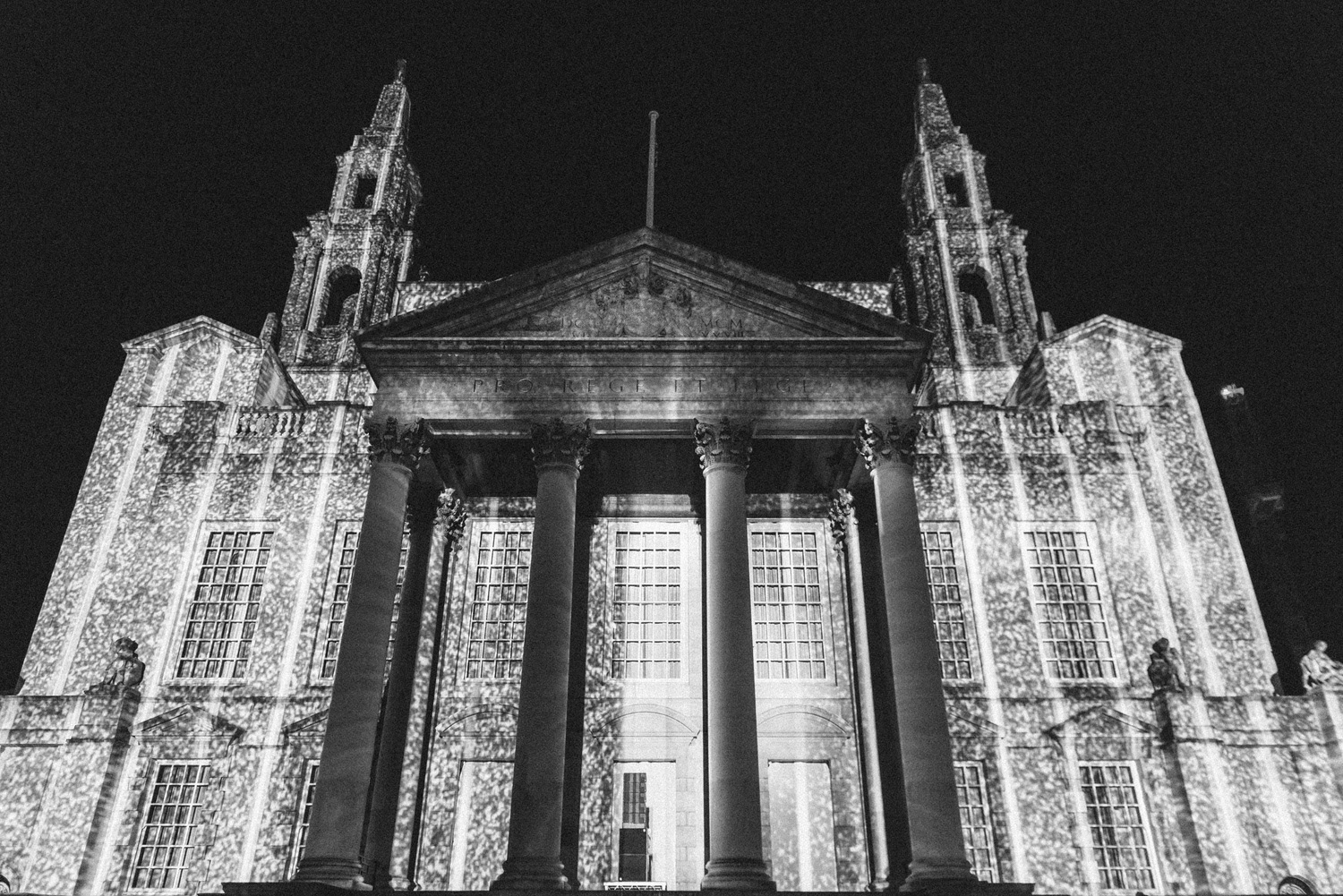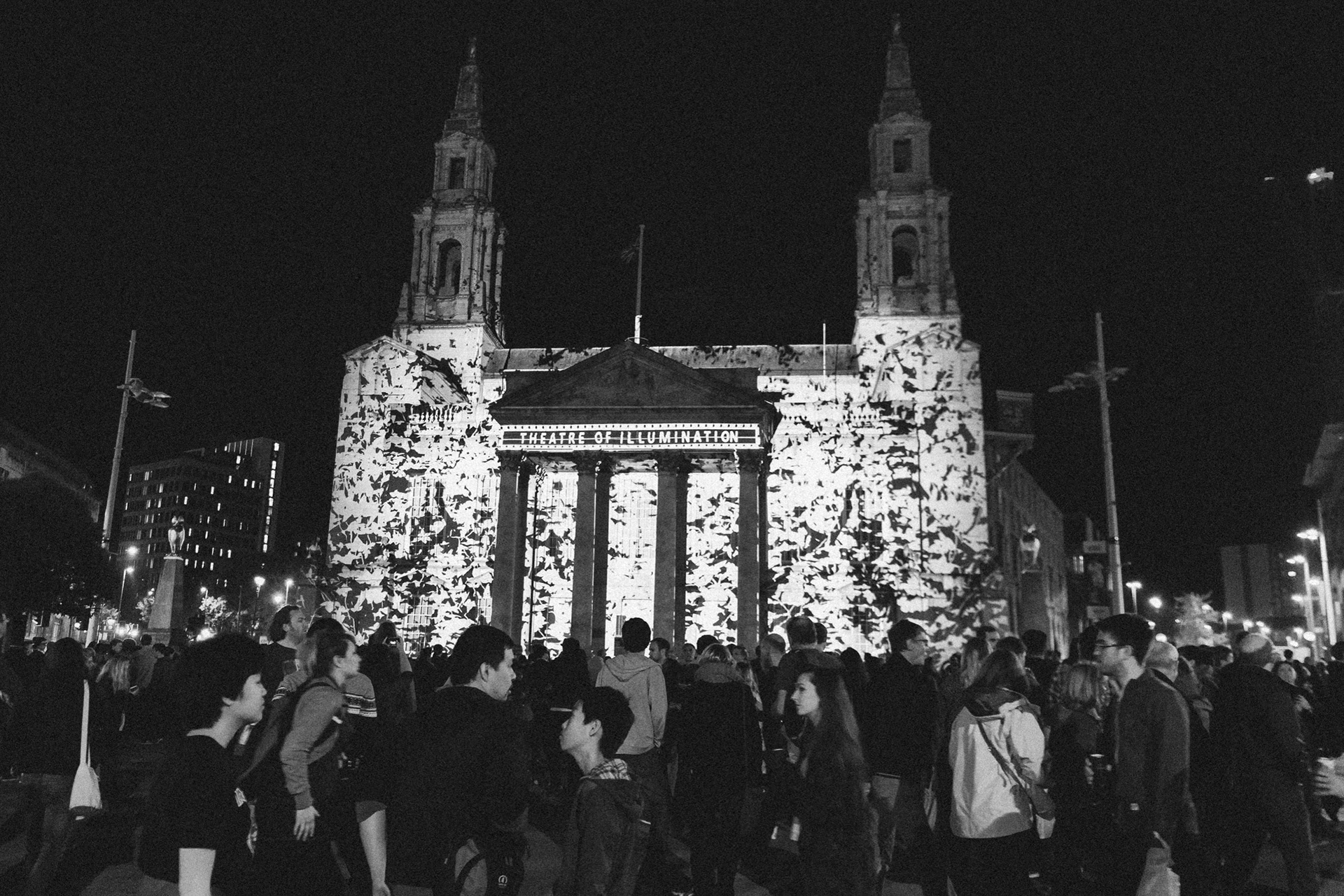 Press + Media →
Feature in Bright 2 by Frame Publishing
"This publication details 44 extraordinary projects by artists, designers and manufacturers who are all setting trends in the creative use of light."

D3 Technologies feature
"With their ultramodern white light show named Theatre of Illumination, Omni Pictures amazed the 30,000 spectators during Light Night Leeds 2014 on one of the cities most iconic buildings, the Civic Hall."

Fubiz
"Mind-Blowing Mapping Projection in Leeds by Julien Lasson & Will Simpson / Omni."
Public Opinion →
"MIND BLOWING DISPLAY" – OR8 Design
"SHOW STOPPING" – British Art Show 8
"AMAZING" – Utah Saints
"ANOTHER LEVEL" – Dots Printhaus
"STUNNING" – Moss TV
"BEST PIECE OF ART I'VE EVER SEEN IN LEEDS" – Laura Wellington, Founder, Duke Studios
"A VISUAL DELIGHT" – Boe Mason
"MIND BLOWING! LOVE IT!" – Jo Lee
"WOW! WHAT A SHOW" – Noel Curry
"BLOODY MARVELOUS!" – Amy Balderston
"FAVOURITE THING, EVER!" – Zoe Opal East
"BRILLIANTLY MESMERISING" – SJ
Behind The Scene →